My bud, Ryan has been on a creative tear, lately!!!!
Check him out at
ryanmcmahoncomedy.com
. I think that his URL has finally settled down. Make sure to check out the Clarence Two Toes podcasts.
Check out the first installment of his improv vidcast, "Letters To My Daughters"...
Boys Suck
.
--------------------------------------------------------------------------------------------------

The

YellowFace

portrait's evolution
This canvas has beeen around for a couple months. I have posted about it, previously, but when my main image-hoster went "tits up in the Wabigoon", I decided to repost the whole process. The "current incarnation" picture at the end of this history, is not the final composition. I think that there will be beadwork, and more paint, added.
At first, I duct-taped the canvas to the wall, in order to paint it brown (red ochre). The tape failed and the canvas fell.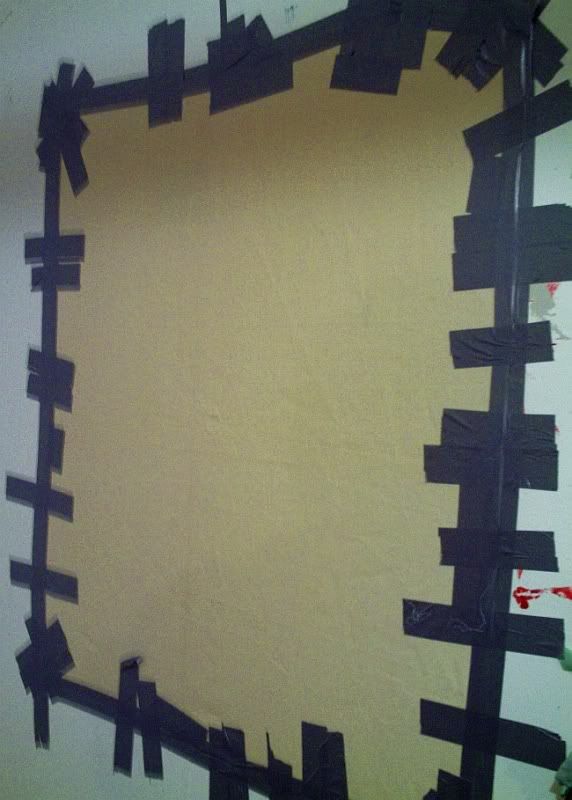 I took that canvas and stretched it onto my usual 1"x4" boxframe.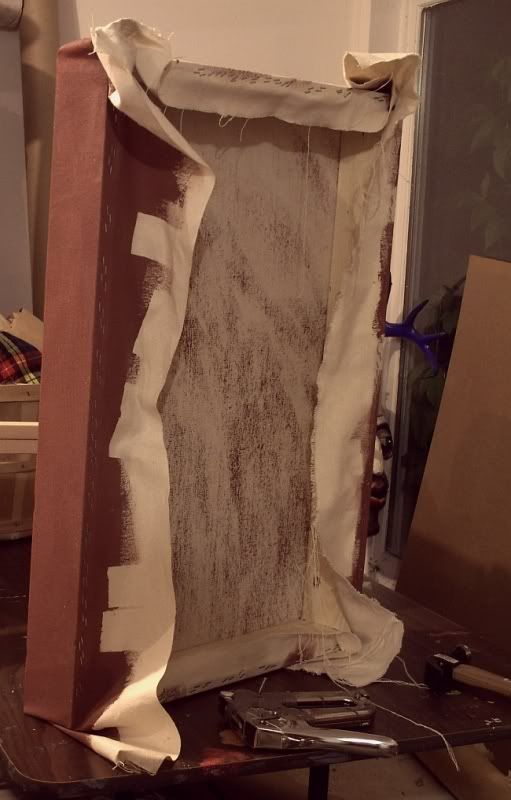 My first pass, was with an "Autumn Gold" type yellow.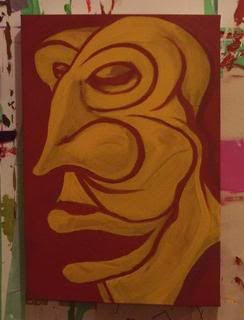 Adding ear, teeth and white to the composition.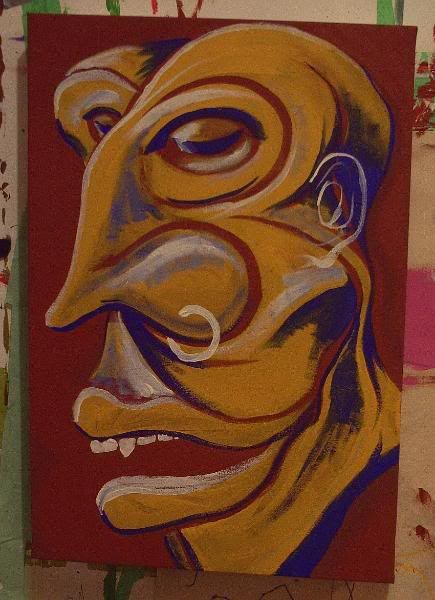 Ominous black stuff emanating from mouth.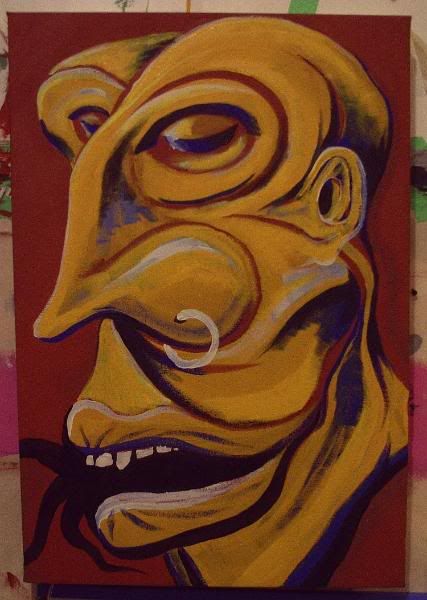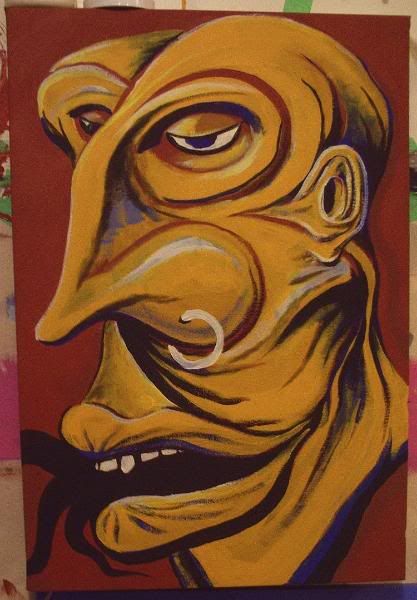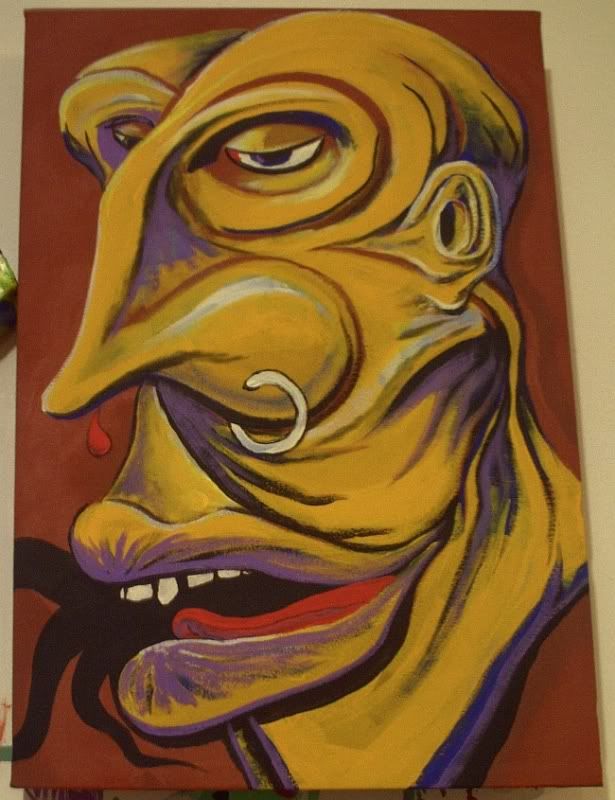 Blue reflection stuff.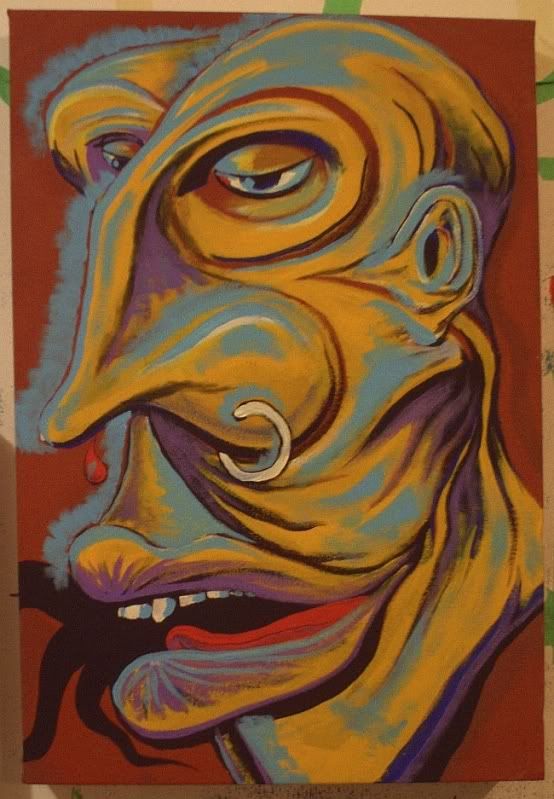 Bye-bye, ominous black emanations from mouth.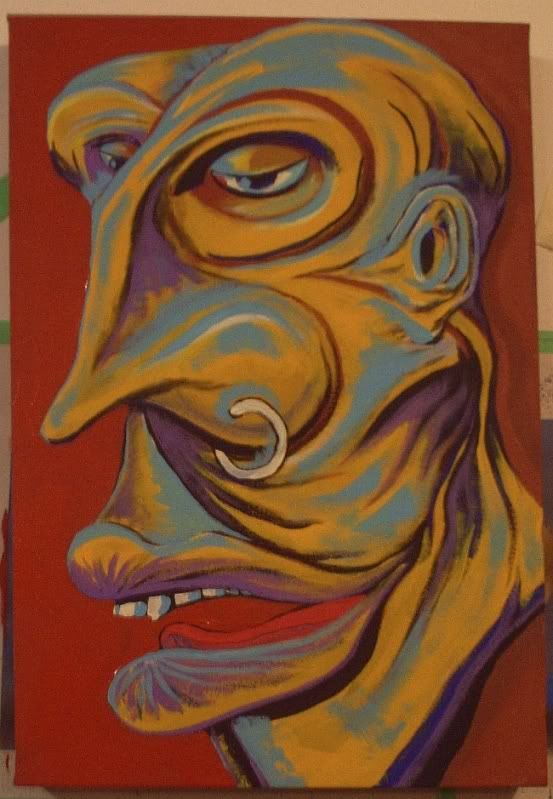 Bybye, ominous far side of head stuff.
Current incarnation. Sharpie outlining added. Beadwork and other stuff contemplated.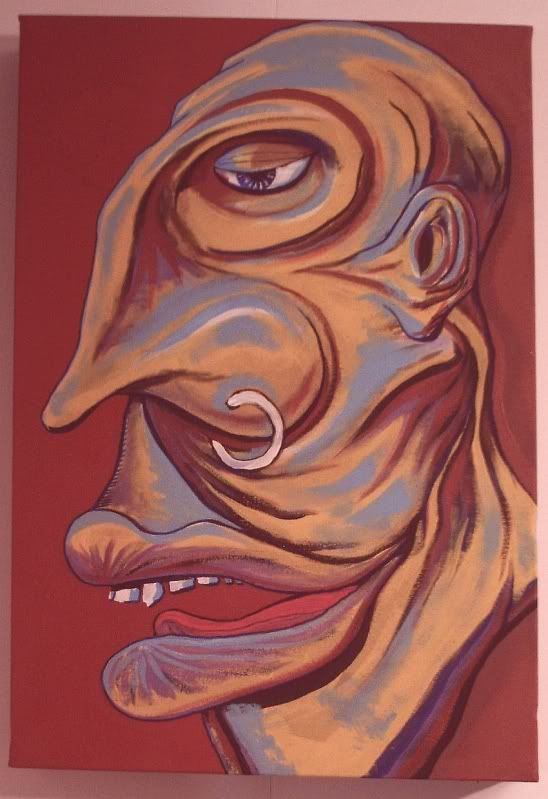 --------------------------------------------------------------------------------------------------
Tags: