---
This piece underwent a bucketload of change in the last couple weeks. It had been in storage at the Clover Valley Farmers Market, over the previous winter. It was publicly displayed at the "Spirit Fire is Lit, Again" event at Spirit Fire Park in August. Thumbnail pics click to expand.
December 31, 2010. "Current" incarnation.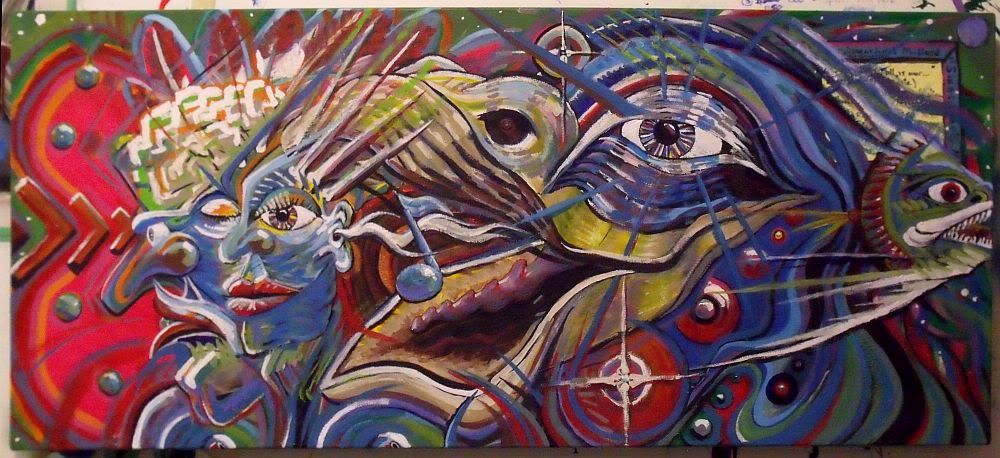 August 2009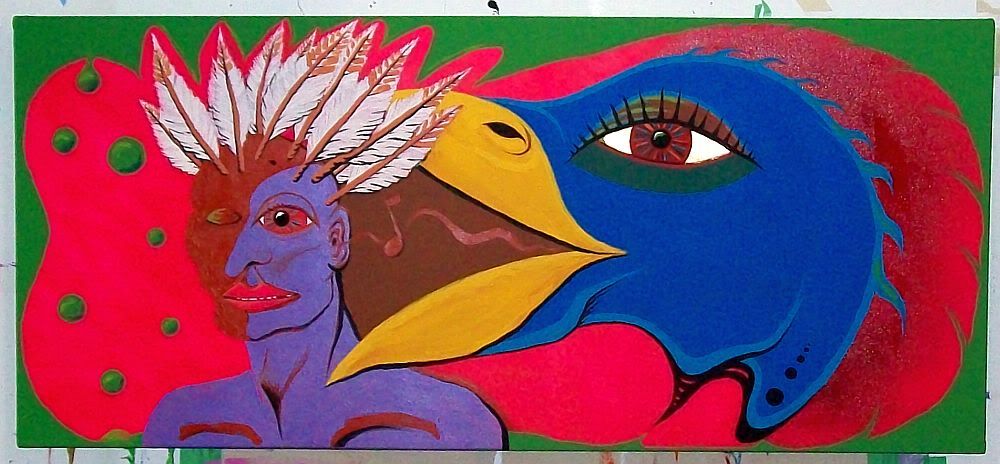 ---
Here's the new video, showing some recent painting activity and discussion of the composition. I am selling this work as part of the 2011 sponsorship drive for Spirit Fire Park. Proceeds, after shipping, to be split between Broken Vulture Art and Spirit Fire Park. Asking price for this piece is $4500.00, including crating and shipping in continental North America. Please email brokenvultureart@gmail.com for international quotes. Any other composition/process questions?... please leave in blog comments.
Please tweet, blog and pass along to purchasers of strange stuff. Thanx.
---
This is a review of the painting's progress.
(Updated Jan.3/10; New pics added and sequence fixed.)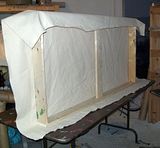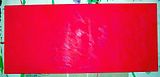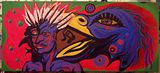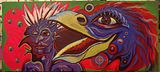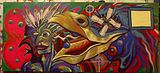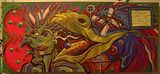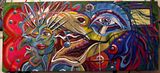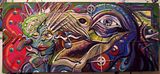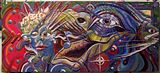 --------------------------------------------------------------------------------------------------
The Mystical Piranha-Crappie emerges.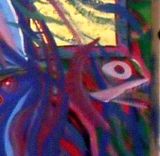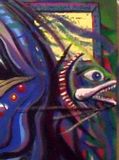 ---
The human "dreamer"/recipient of knowledge. She (he?) abides.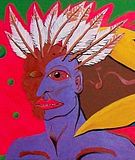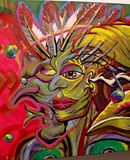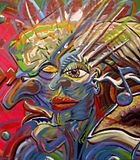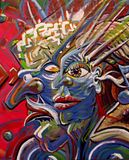 ---
Eye detail, for the "Mallard".
--------------------------------------------------------------------------------------------------
Tags: