-
I just looked at my archives;
it seems that I haven't blogged this painting before(!!!).
I thought that I had... apparently, I started to,
then never got around to finishing and publishing.
Typical.
Video, from Spring 2010, after the pics.
Thumbnails click to enlarge on separate page.
"H+" January 10, 2011.
The raptor is not a dinosaur. Everything in the painting is a human, in deep future.
Canvas:7 feet wide and 4 feet high; 4 inches deep.
Click for XL photo.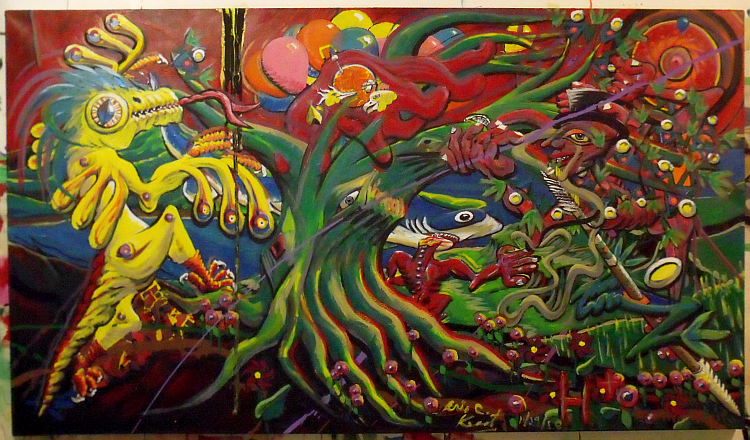 Initial sketch.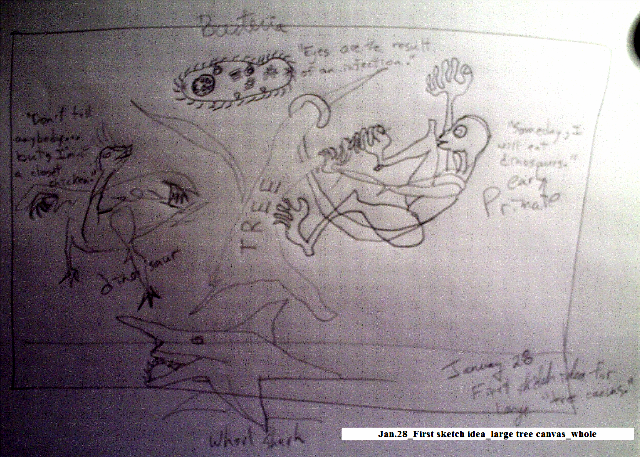 Canvas build; December 2009.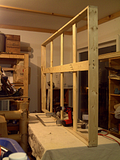 stretching canvas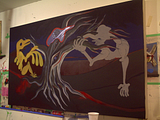 Artist (Eric C. Keast) and the work. Jan.11, 2011.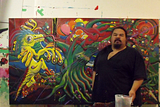 ---
The video chronicles early work on this piece.
Music by Trip Wamsley, at Magnatune Records.
---
Keth Olbermann commenting on the Arizona assassination attempt and the media/political response.
--------------------------------------------------------------------------------------------------
Tags: