-
Two new canvases, stretched on the walls of BingoRage Studio last night. LoonFamily on left and SpaceInvader on right.
Bum electric stapler in middle. I've run three or four packs of staples through this damn thing and it's already burnt out. My mechanical stapler must have survived a hundred boxes of staples... and allowed me to finish stretching these canvases last night.
LoonFamily scratch sketch (enhanced).
The "stacked" family of birds was a common motif for Woodlands School of Art founder, Norval Morrisseau. This is my latest take, on it.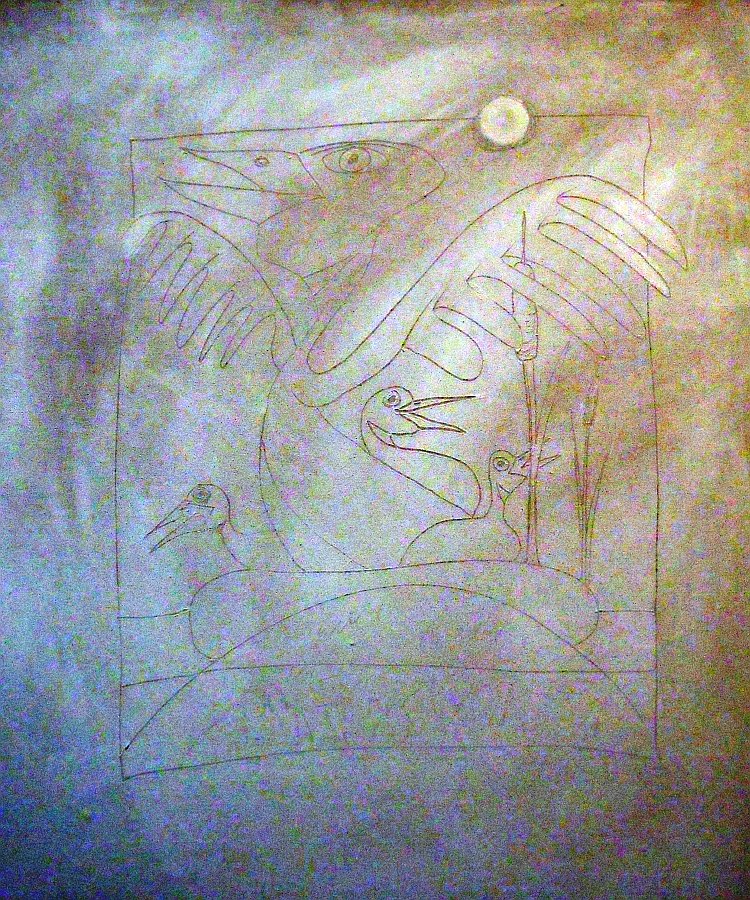 First paint.
LoonFamily and Eric, in da BingoRage Studio.
(Ha!) Nice paint streak down my face. 8-)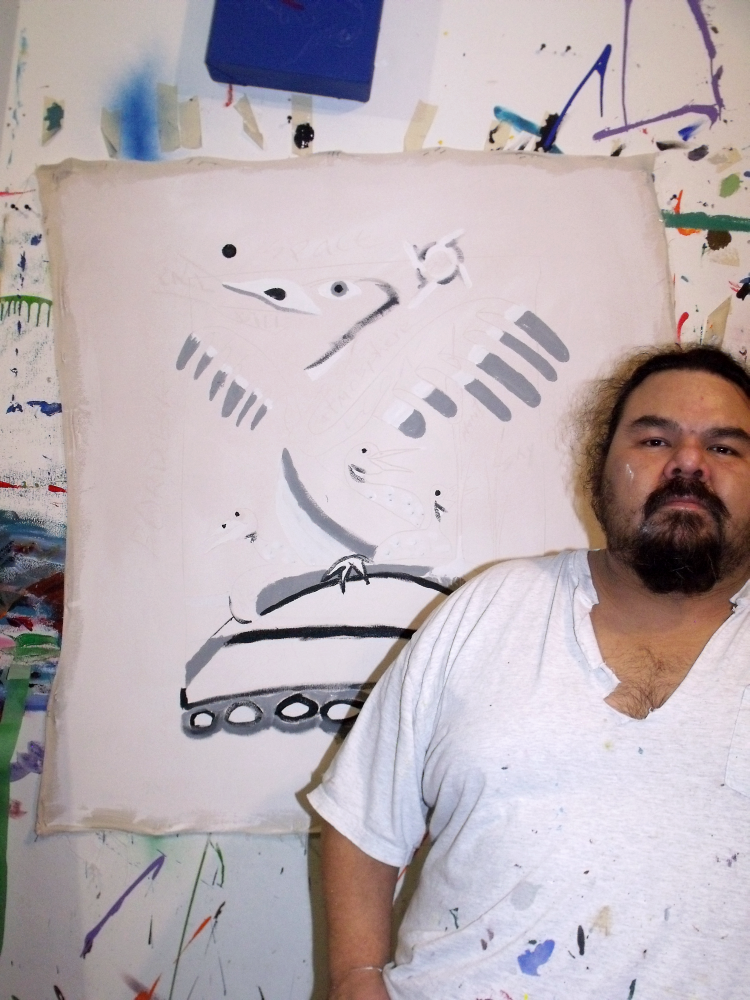 After first night on the wall. I think that I am going to finish this piece in greyscale. I have already called it "mock greyscale", for all the blue and red tints seeping in from dirty brushes.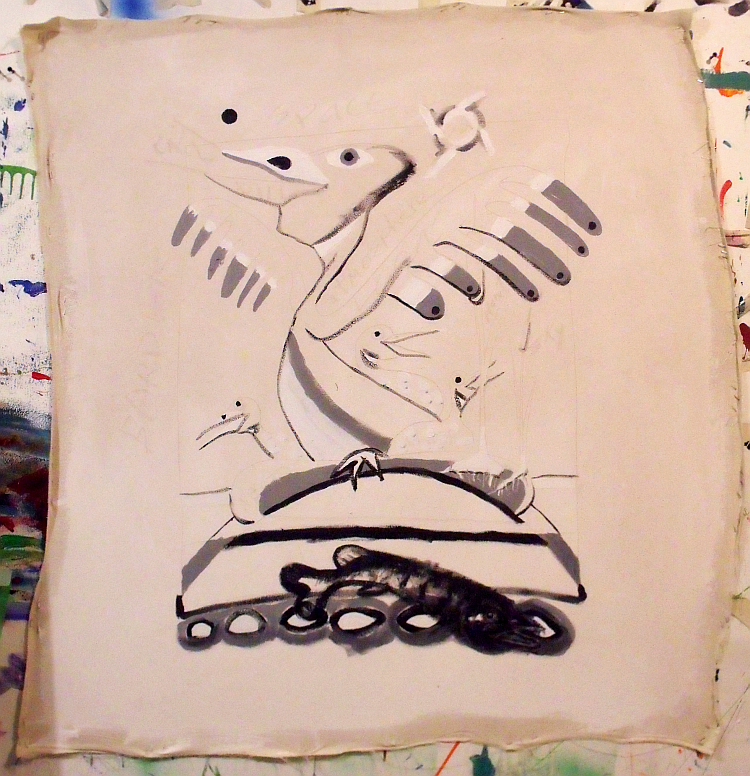 Northern Pike
sketch detail.Pike also known as "jackfish", "snake", "hammer handle" (little ones).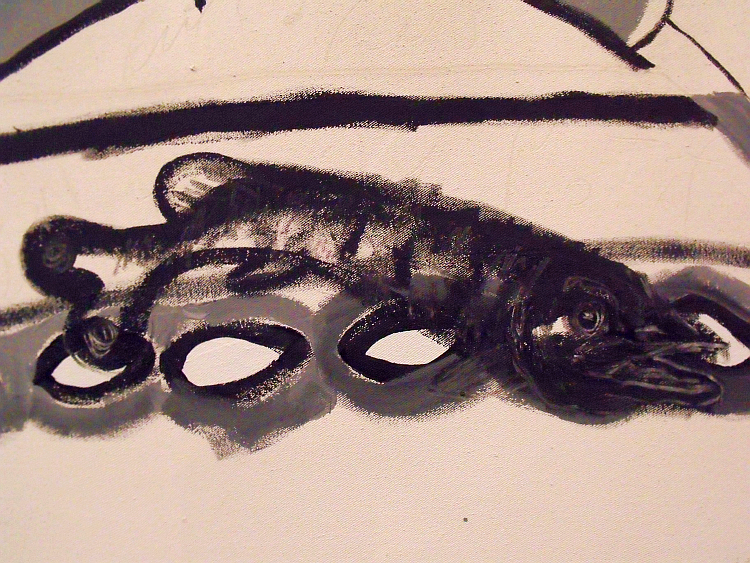 ---
Spac3Invad3r ; primed and masked for spray paint.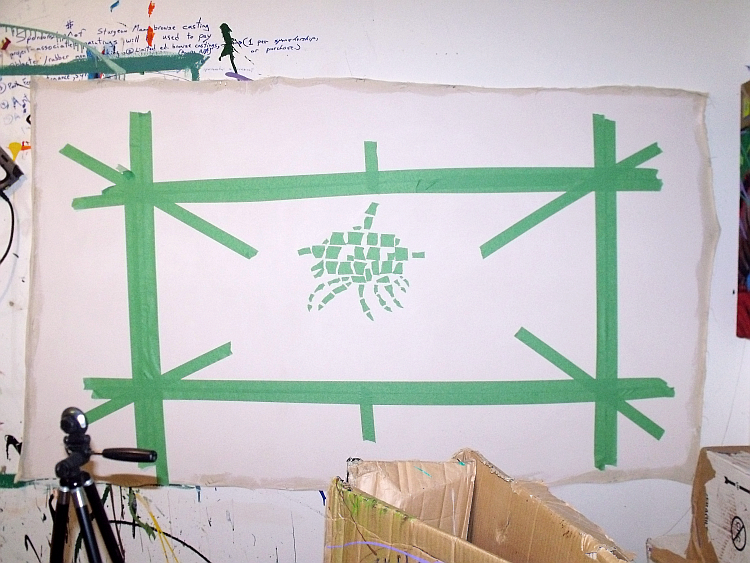 --------------------------------------------------------------------------------------------------
Tags: