Iron White Man ("Sioux Indian from Buffalo Bill's show"); supposedly fought at
Little Big Horn
. Became a performer in Buffalo Bill's Wild West Show.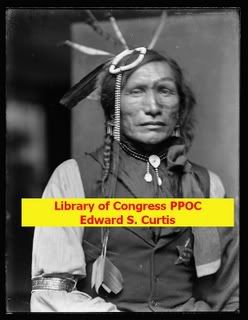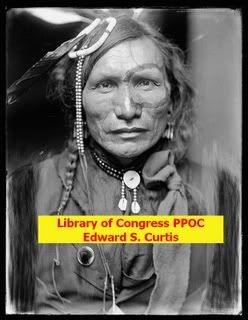 Edward S. Curtis
collection
at The Library of Congress, Prints and Photographs Online Catalog
Edward S. Curtis
Wikipedia article
.
--------------------------------------------------------------------------------------------------
Random resources and stuff:
You may be using the wrong picture formats on your webpage. This
guide
will explain correct usage for JPEG, PNG and GIF formats.
An
article
on critical thinking. Some rightwing bias.
Forestry corporation,
Abitibi
, is turning over an island in Lake of the Woods to a joint Treaty #3 / City of Kenora partnership.
Norwegian police helped U.S. authorities run a
sting
to break up an antiquities smuggling ring specialising in Native American sacred/historical objects.
The Heard museum has commissioned a
replacement Totem Pole
for one that was repatriated.
An article about Blackfeet artist
Mari King
.
Brent Micheal Davids has collaborated on a
new concerto
.
BMD
homepage
, and
Wikipedia article
.
Ojibway artists Andrea Carlson and Jim Denomie open a show at
MCAD
, Minneapolis College Art Design. Closing May 27, 2007.
Leonard Peltier
Buffalo painting
for sale.
imagineNATIVE Film + Media Arts Festival
We are currently seeking features, shorts, documentaries, dramas, comedies, animation by international and Canadian Indigenous filmmakers and producers. We invite all genres and lengths and encourage submissions from first-time and emerging directors.

We are also seeking radio programming and new media works made by Indigenous producers and artists. Radio and new media submissions are presented at a Mediatheque centre during the festival.
Running the Numbers: An American Self-Portrait
.
" This new series looks at contemporary American culture through the austere lens of statistics. Each image portrays a specific quantity of something: fifteen million sheets of office paper (five minutes of paper use); 106,000 aluminum cans (thirty seconds of can consumption) and so on. My hope is that images representing these quantities might have a different effect than the raw numbers alone, such as we find daily in articles and books."
--------------------------------------------------------------------------------------------------
Tags: